Welcome to the perfect holiday apartments Caloundra. Kings Row Caloundra is just a couple of minutes away from the Kings or Shelley Beach. Kings Beach one of the Sunshine Coast's best kept secrets, a holidaymakers luxury getaway. Our fully self contained two bedroom apartments are perfect for families looking for their Sunshine Coast getaway accommodation. Our apartments have plenty of space and views to match, with superb views over Kings Beach, Shelly Beach and all along the coast to Point Cartwright on a good day.
You'll find the Caloundra Coastal Boardwalk joins up Kings Beach, Shelly Beach and Bulcock Beach for a delightful walk. Locals and visitors alike use this pathway for relaxing walks and exercise.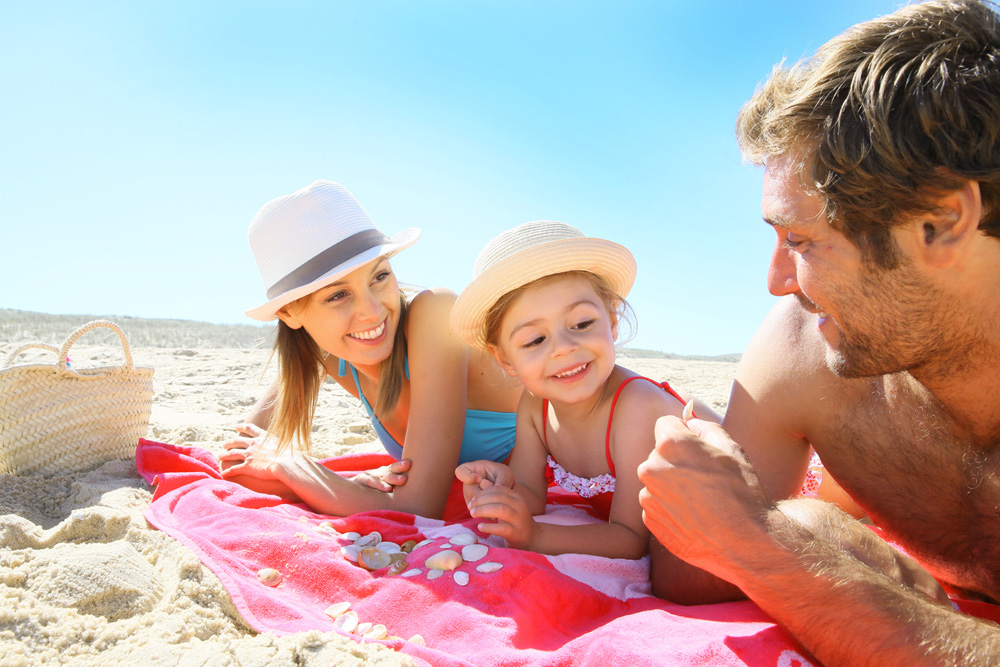 Kings Beach Caloundra, Sunshine Coast
Caloundra's mix of urban smarts and beach side cool makes it the perfect destination for holidaymakers looking for value-priced accommodation that is central to all the desired holiday amenities. The boardwalk along the Esplanade is just one of the highlights to enjoy, as well as the foreshore park lands and kids playgrounds. The Caloundra CBD is nearby too, if you like mixing business with pleasure.
For dining, there's a really good concentration of restaurants residing in the business end of town with a few highlights dotted around the Esplanade, Golden and Moffatt Beach. There's also the good old standbys at the surf clubs. The Mets on Kings is the Metropolitan-Caloundra Life Saving Club's restaurant and bar. Here, locals and alike are welcome to enjoy a drink or meal in very relaxed surroundings.
It's not just beaches, parks and restaurants that Caloundra is notable for. Australia Zoo is the biggest attraction for families coming to Caloundra. It takes just a half hour car ride to Beerwah for the quintessential family trip of a lifetime. Australia Zoo is the biggest and best wildlife conservation facility in the entire world. The Australia Zoo experience often needs to be split over 2 trips, in order to take in the full range of animal encounters and activities. Not only that, but you can also take a tour on whale watching charters too. Caloundra is full of wildlife encounters.
Take advantage of these excellent value holiday apartments Caloundra at Kings Row Caloundra. Book now.
You'll love this Caloundra holiday accommodation.  Kings Row Caloundra apartments are easy on the pocket, spacious, stylish and so close to all the amenities that makes Caloundra such a fun, family-friendly holiday destination. With the public salt water pools and the amphitheatre nearby, you can get your holiday started pretty much on arrival. Kings Beach and the surrounding beach make this part of the Sunshine Coast one of the nicest and uncrowded holiday destinations you can think of.
Caloundra Beaches
Beach life is a big feature of Caloundra holidays and there are so many to choose from whether it's Bulcock, Dicky or Golden Beaches, each one has individual features so your time on the beach is far from mundane or predictable. Surfers love Dicky Beach, but they need to be mindful of the Dicky shipwreck for which the beach was named after. On Golden Beach, you'll find several boat and water sports equipment hire business, and you'll understand why traders have chosen to setup there with the calmer waters of Pumicestone Passage between Bribie Island and Golden Beach. Hiring a tinny or larger is a piece of cake and a great way to fit the family in for an outing on the water. Couples and individuals might enjoy the standup paddle boards or kayaking the channel.
While the Gold Coast might be the capital of amusement parks, the Sunshine Coast still holds it's own with Australia Zoo, the Queensland Air Museum and Sea Life (Underwater World) and Aussie World.
The scenic drive into the hinterland is always a worthwhile trip, exploring the Glasshouse Mountains and antiquing at the villages of Maleny and Montville. You'll get a chance to explore the craft shops and galleries that dot the area and even check out the local produce, baked and speciality goods in the various delicatessens. Not only that, there are plenty of kids activities to do as well, especially in the arts and craft side of things. Pony rides… Even martial arts.
You'll love that this Caloundra holiday accommodation, it's so easy on the pocket, spacious and stylish. Kings Row Caloundra apartments really are where you should be for your next holidays. Book now.
If a hundred metres counts as Caloundra beachfront holiday apartments, then the Kings Row Caloundra must surely qualify. It's so close you can smell the salty air. Kings Beach beckons with the northern end occupied by the Salt Water pools. This really is an idyllic spot to bring the family. With ocean-fed water, this 25 metre pool is loads of fun for the kids and it's very safe, covered with sail shade cloth and guard patrolled for extra good measure. The kids will want to visit every day, and not that it's a bad thing. There are also the Caloundra Rock Pools nearby, perfect for kids to get in the zone and exploring the critters left behind by the high tide.
Family Holiday Accommodation Caloundra
Our delightful fully self contained two bedroom holiday apartments are perfect for young families or couples. There is plenty of room with the open plan layout, air con and balcony that extends from the living area. The outdoor dining furniture finishes off the balcony so you can enjoy al fresco living, bagels and croissant with the sea breeze in the morning. There is also an an outdoor BBQ area downstairs. Enjoy your dinner with fellow guests in the common area, or bring it back for dinner on the balcony.If you're thinking of other things to do that don't involve the beach then there is quite a list to work through for the Sunshine Coast starting with Australia Zoo. If you're an aviation enthusiast the Queensland Air Museum is not far away and is filled with restored combat and civilian aircraft. The range of warplanes is impressive.
Down the road in Mooloolaba is Sea life where you can experience all manner of sea creatures in this marine park / oceanarium / wildlife sanctuary. It's another amazing day, if you're looking for perfect days.
Make our Caloundra beachfront holiday apartments, the Kings Row Caloundra the centre of your holiday and book now. You won't regret it.